BMW has released images of the R5 concept 'Hommage', based on the 1930s model. Built by Unique Custom Cycles in collaboration with BMW, this custom build has an original boxer engine that has been supercharged.
BMW R5 Concept
At first glance the R5 Hommage looks like a hard-tail Bobber, however, on closer inspection the suspension reveals itself. Neatly, hidden between the seat and the rear tyre.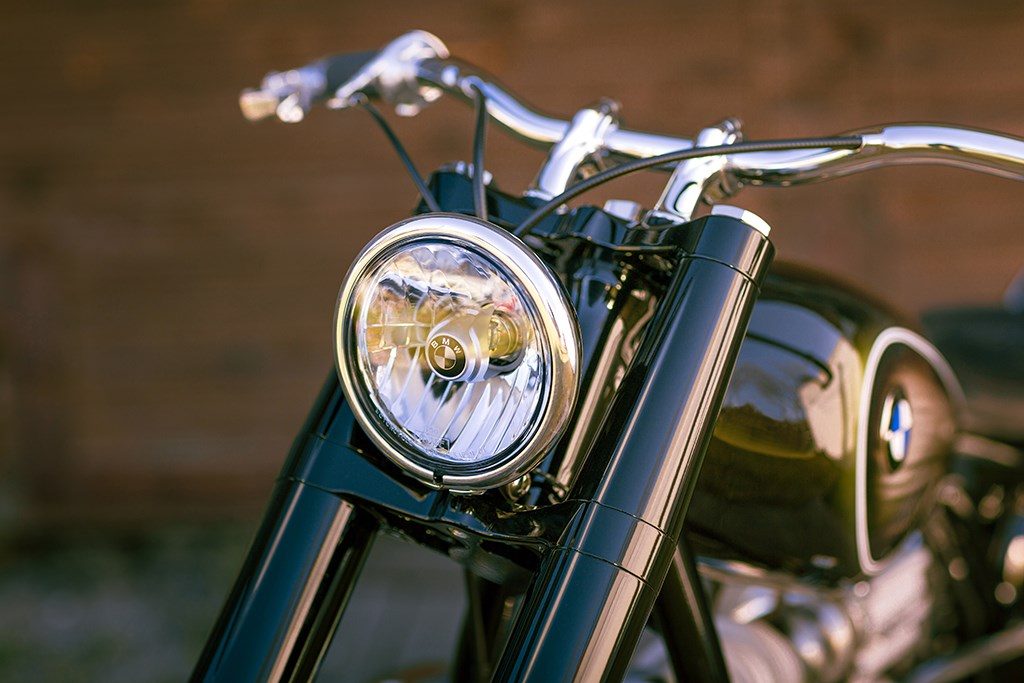 Irrespective of the argument, "..should factories build bobbers?" the Triumph Bonneville Bobber has been well received. Allegedly, Triumph's sales records have been broken by the Bobber. That's in terms of deposits taken prior to release.
With the success of BMW's Heritage line, namely the RnineT, it wouldn't be surprising at all if BMW Motorrad further developed this concept. The R5 would be a welcome addition to the model range.
Importantly, BMW's eagerness to crack the North American cruiser market, may also spur the development of the R5. Unsurprisingly, that market is currently dominated by Harley-Davidson. Though Indian Motorcycle is rapidly gaining share.
Update
After considerable design evolution over the last 3 years, the bike's now fully formed and has been launched as the BMW R 18. The 1802cc engine is the largest and most powerful boxer-twin the marque has ever produced!