The Suzuki SV650X, neo-retro café racer based on the SV650 Rally concept teased last week was officially launched, on 7th November at EICMA. Granted, it's more neo than it is retro however it's a fine-looking machine.
Suzuki SV650X Launch
"…a design that pays homage to the tarmac rally cars of the 1970s."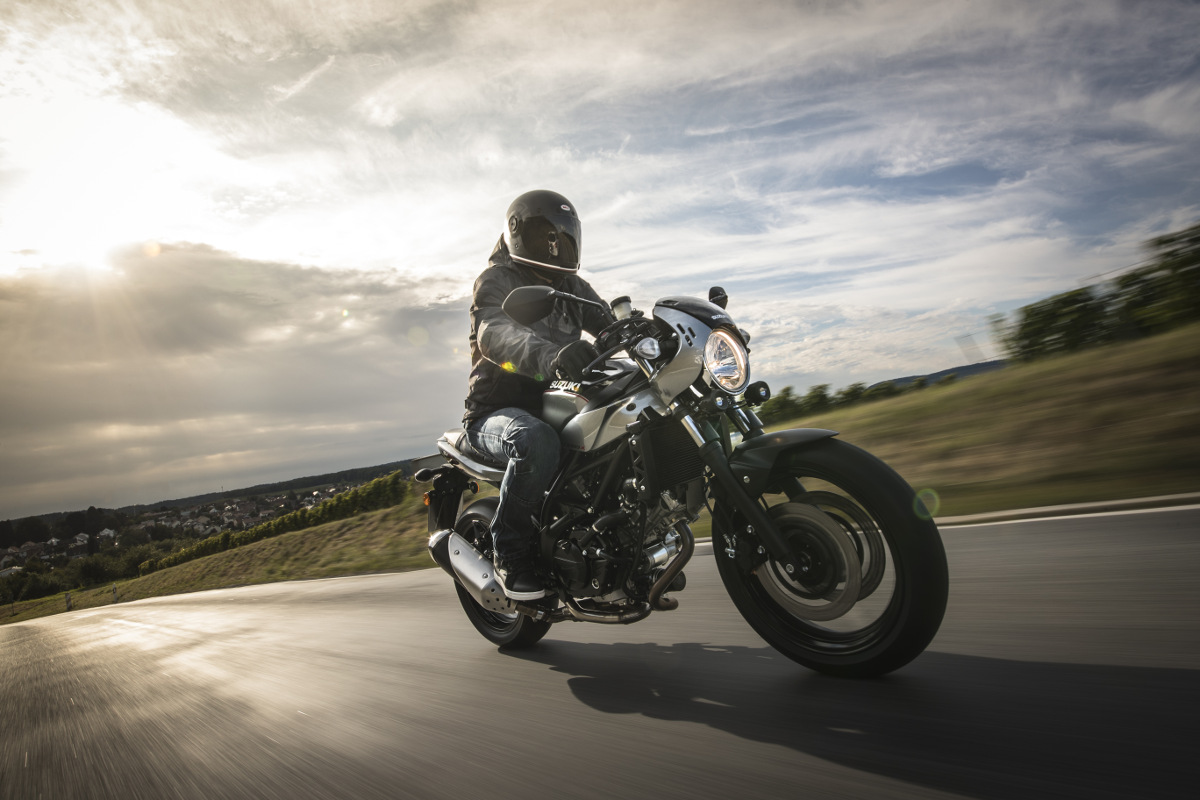 We wrote about the SV650X last week and how Suzuki has been somewhat seemingly timid, about dipping their toes in the neo-retro segment. And to be fair, using the SV650 as the base platform isn't a bad place to start at all.

SUZUKI SV650X – SV650 Platform
Within the Suzuki SV650 [645cc V-twin, 75hp], you have a popular middleweight, naked roadster. It may well be, a tiny bit 'vanilla'; though it's more than capable of holding its own against most neo-retro motorcycle offerings. And as such, riders who love their SV650s but want something with considerably more panache, may well turn in their keys for the SV650X.

Playing it Safe and Smart
Suzuki, with relatively little expenditure in return, gets an excellent opportunity to assess sales of a retro-esque bike in its line-up. Presumably, if it's good, we should see an evolution of this bike in the coming years into something more firmly in the neo-retro camp. Whatever happens, we should take a moment to celebrate Suzuki's entrance into this segment.