Indian Motorcycle has revealed a new edition to the FTR range with the launch of the FTR Rally and it's a neo-retro head-turner.
Indian Motorcycle FTR Rally
Remember the excitement, that you felt when you first saw images of the FTR custom tracker in 2017. We all hoped that Indian Motorcycle would turn it into a production bike. They did, and we were rewarded with the FTR 1200. Now comes the FTR Rally.
Built on the same framework, the FTR Rally is evoking similar feelings for me – except, in this case, there's no doubt that the bike is going into production.
In the FTR Rally, you'll find the same 1203cc v-twin engine that powers the FTR 1200 and offers 123 bhp – though the former comes wrapped in a distinctly neo-retro package.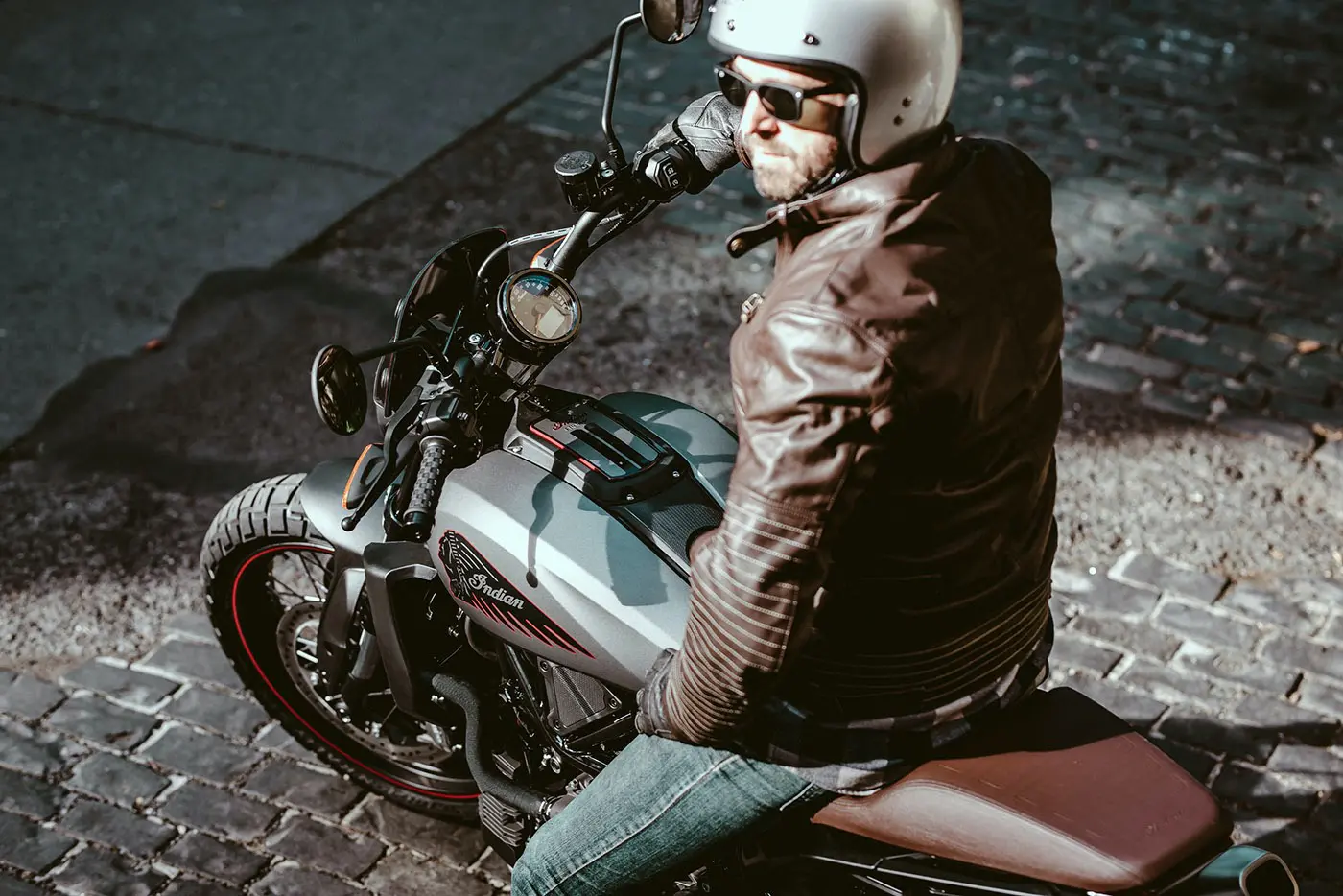 A DISTINCTLY NEO-RETRO PACKAGE
The FTR Rally's tank is finished in 'Titanium Smoke' and emblemed with Indian Motorcycle's distinctive logo.
You know it's neo-retro if you look down and you find aluminium wire wheels. A chore for some to clean but mostly all aficionados of modern classics will agree that 'spoked wheels complete the look'. Incidentally, those wheels are fitted with Pirelli Scorpion Rally STR tyres
The marque has also added a touch of bling, with red pinstriping, on a brown aviator seat. Though it's not all about a bling neo-retro; function gets a look-in too.
You'll find a new rally windscreen, a USB fast-charge port, and new ProTaper handlebars which are 50mm higher, "for better comfort and handling". Additionally, the FTR Rally also features an LED headlight and LED indicators for better visibility.
FTR RALLY – INSPIRATION FOR NEW & EXPERIENCED RIDERS
I know what you're thinking; "it's just a styling exercise" – and you're probably right – albeit, the Rally is built on an excellent platform.
Regardless of that fact, bikes like this inspire new riders to finally get that motorcycle licence or encourage retired riders to come back into the fold.
The more of us there are, the better – so styling exercise or not, it's hats-off to Indian Motorcycle from us.
Editor's Note
Pricing and availability TBC.