Motorcycle footwear specialist Stylmartin's Matrix Boots are a versatile and robust motorcycle touring boot. Made for riders with a penchant for classically style gear and to be worn on all surfaces, whether that's tarmac or off-road dirt tracks.
Stylmartin Matrix Boots
If the Stylmartin Matrix boot, is anything like any of the previous Stylmartin models, then it's a boot that will be super, hard-wearing and most reliably comfortable.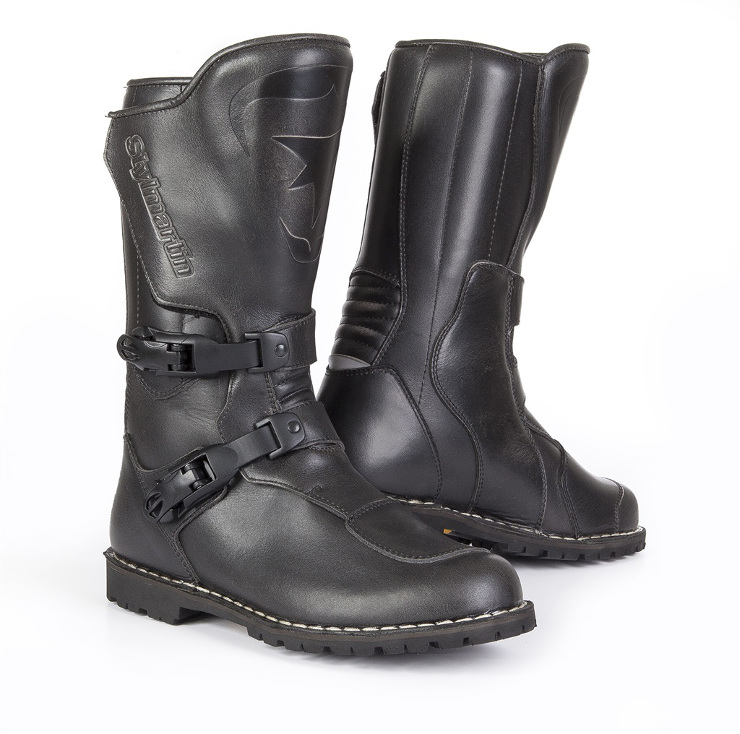 What's especially cool about Stylmartin, is that its boots seem to effortlessly blend function with style and again most of all comfort. To the untrained eye, off the bike Stylmartin boots look like any other everyday boots, albeit highly stylish.
Stylmartin – Matrix Boots Features
Charcoal grey two-tone effect
Leather uppers stitched to a Vibram sole
Closes using two adjustable self-blocking
Amour on both sides of the ankle and a shin and calf bone protective strip
Black anodized metal toecap and a screw kit allowing (easy) attachment to the outer sole