Triumph Motorcycles lifted the covers on this custom Thruxton 1200 RS, created to celebrate the tenth Distinguished Gentleman's Ride. And the top fundraisers of DGR 2021 will get a chance to own it.
Custom Thruxton RS
For Triumph, the DGR represents one of its longest-running partnerships of this nature. As such it was fitting that the occasion of the tenth anniversary was commemorated in a special way. Chosen to do just that, this unique Thruxton RS was custom-painted (by hand) at Triumph's state-of-the-art paint facility in Hinckley, UK. And one lucky and committed DGR fundraiser will get to ride away on this very bike.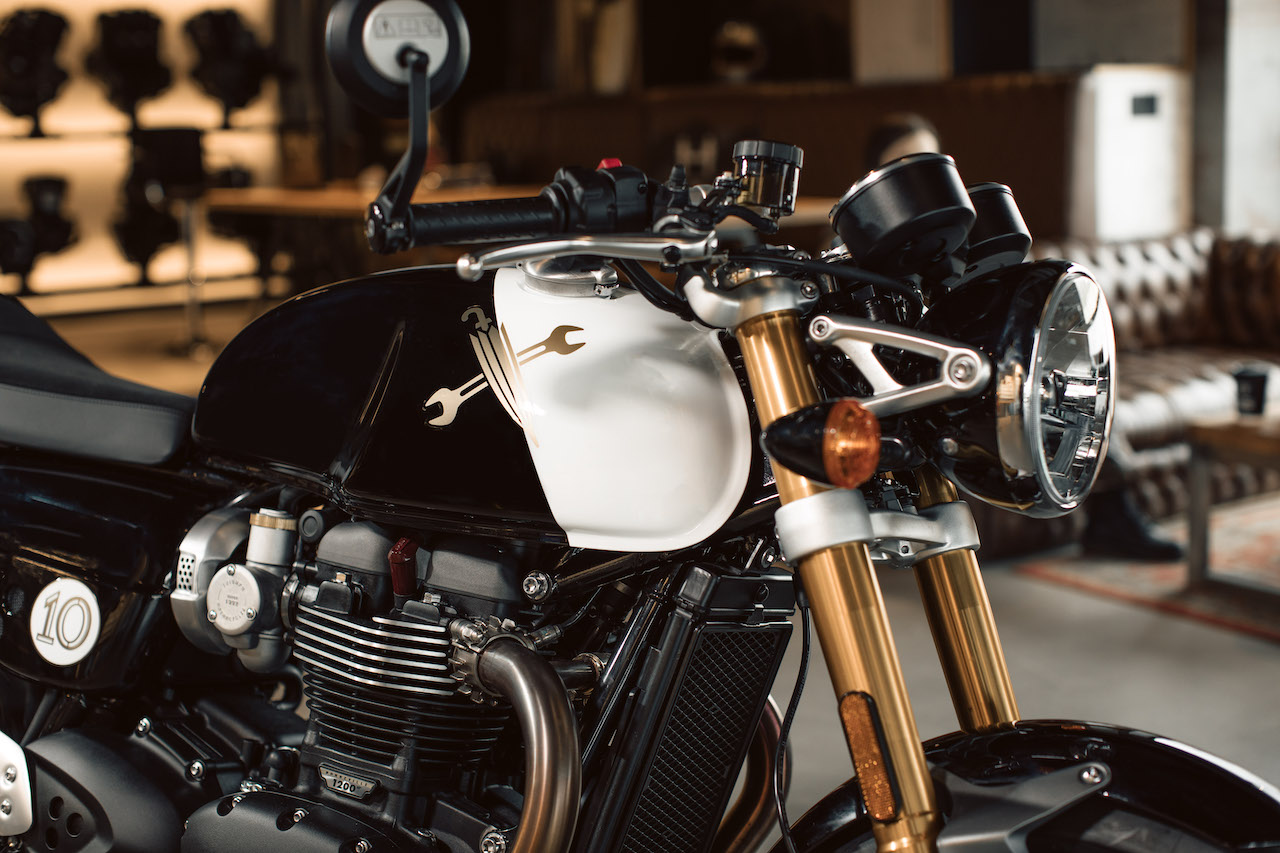 It's a piece of DGR memorabilia that brilliantly represents the committed efforts of our dedicated gentlefolk around the world, and the shared passion of our partners, Triumph Motorcycles."

Mark Hawwa, Founder & Director of The Distinguished Gentleman's Ride

The one-off motorcycle will feature as the top prize in the annual Gentlefolk Competition which recognises the fundraising efforts of riders worldwide. However, only fundraisers who've completed the following four steps (and therefore unlocked all badges) will receive automatic entry into the prize draw – along with a 2021 DGR commemorative prize patch.
Complete your profile
Donate to your own profile
Complete a random donation
Raise a minimum of $250 USD
The winner will be drawn by the Distinguished Gentleman's Ride, when fundraising closes on 6 June 2021.
DGR 2021 Celebrates 10 Years of Riding Dapper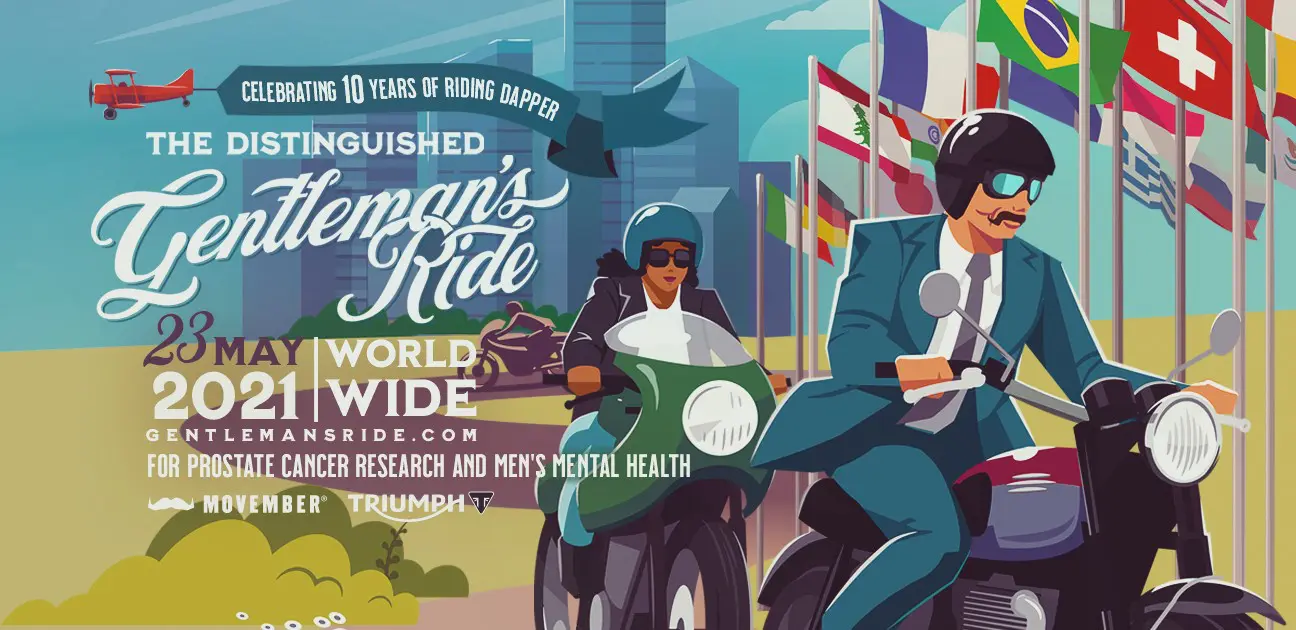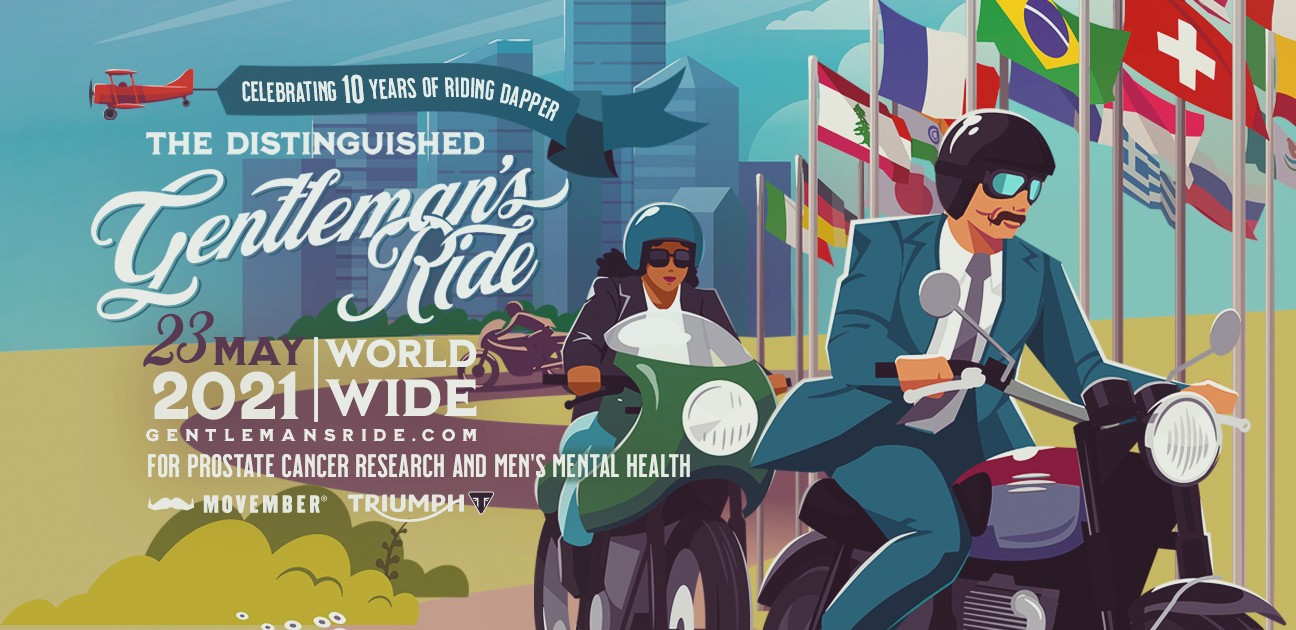 However hard it may be to believe, it has indeed been ten years since the inception of the Distinguished Gentleman's Ride. Technically, the anniversary should be celebrated in September this year – but, 2021 sees the event moved to 23 May (after much discussion over the years). It means riders in the northern hemisphere should now benefit from better weather, with a smaller likelihood of rain (but don't count on it if you're in the UK).
DGR 2021: Three Types of Ride
Every year thousands of riders across the globe don their finest threads and swing a leg over mostly vintage/classic, neo-retro and new-wave custom machines. Joining hundreds of other dapperly-dressed riders for a local, organised group ride, DGR riders thunder through cities, towns and villages.
All this is to raise awareness of men's mental wellness and health issues alongside funds. And it seems to be working well. Over $30.49M USD has been raised since 2012.
This year however with a variety of local COVID-19 restrictions in place, each local ride will take one of three forms:
Normal COVID-Safe Ride – Start and endpoint as normal but with COVID-19 safety measures in place at meeting points
Route-Only Ride – A defined route (city loop) that riders can join at any time (but no meeting points)
Solo Ride – Riders are encouraged to ride a route of their own making, at a time convenient to the rider
Despite the change in format and date, enthusiasm remains strong for the event, with donations coming in thick and fast, driven by social media buzz.
In collaboration with the Movember Foundation, the annual event has arguably shaped the discourse around men's mental health and shed light on prostate cancer in particular. Barriers and taboos have been replaced with more open conversation, and that's rarely a bad thing.
So here's to another 10 years and more of riding dapper with The Distinguished Gentleman's Ride!