Fuel Motorcycles has been at it again – galavanting around the desert. This time, thirty-two riders rode 500kms through the Tabernas desert Spain, for the launch of Fuel's new capsule collection, El Gringo. A collection inspired by "spaghetti westerns and their characters".
Fuel El Gringo Collection
Fuel likes to test its riding gear in the harshest of environments for which they're designed. And this time, the little-known Tabernas desert was the location of choice for the launch of the new capsule collection, El Gringo.
Nestled between Sierra de Los Filabres in the north and Sierra de Alhamilla in the southeast of Spain, Desierto de Tabernas is one of a number of Spain's semi-arid deserts. As such, conditions in the location range from hot and dusty to chilly and snowy.
Notably, Tabernas has been a filming location for many Spaghetti Westerns – primarily shot in the sixties and seventies. Naturally, it's been graced by some of the greats of the genres such as Clint Eastwood and more recently Joaquin Phoenix for the film Sister Brothers.
Fundamentally, a fitting location to launch a collection that comprises of gear synonymous with the wild west; an oilskin duster and cowboy gloves.
El Paso Oilskin Duster Jacket
The centrepiece in the Fuel El Gringo collection is the El Paso – a waterproof oilskin duster available in long or short iterations. El Paso is designed to be worn over a motorcycle jacket, to shield the wearer from dusty conditions. Additionally, rain and cold weather protection are achieved through the waterproof, oilskin outer.
While this duster exudes Eastwood cool – comfort and protection form the basis of its core design. It's with that purpose that a double snap front, adjustable drawstring waist and removable cape appear.
And, in keeping with the riding jacket motif, the El Paso includes a rear saddle gusset and leg straps. This, to increase comfort and secure the garment make El Paso a credible riding overcoat.
Undoubtedly, El Paso is an item for the tour rider who values both style and function.
Get 10% off Moto Gear When You Subscribe
Get the Renchlist update, covering customs, retro rides, gear, moto-culture and news.
Enter your email for 10% off Goldtop England gear
Fuel Frontera: Motorcycle Gloves
Completing the collection is the bright yellow, Frontera leather motorcycle glove – also seemingly taking style cues from functional rancher-wear of the wild west era.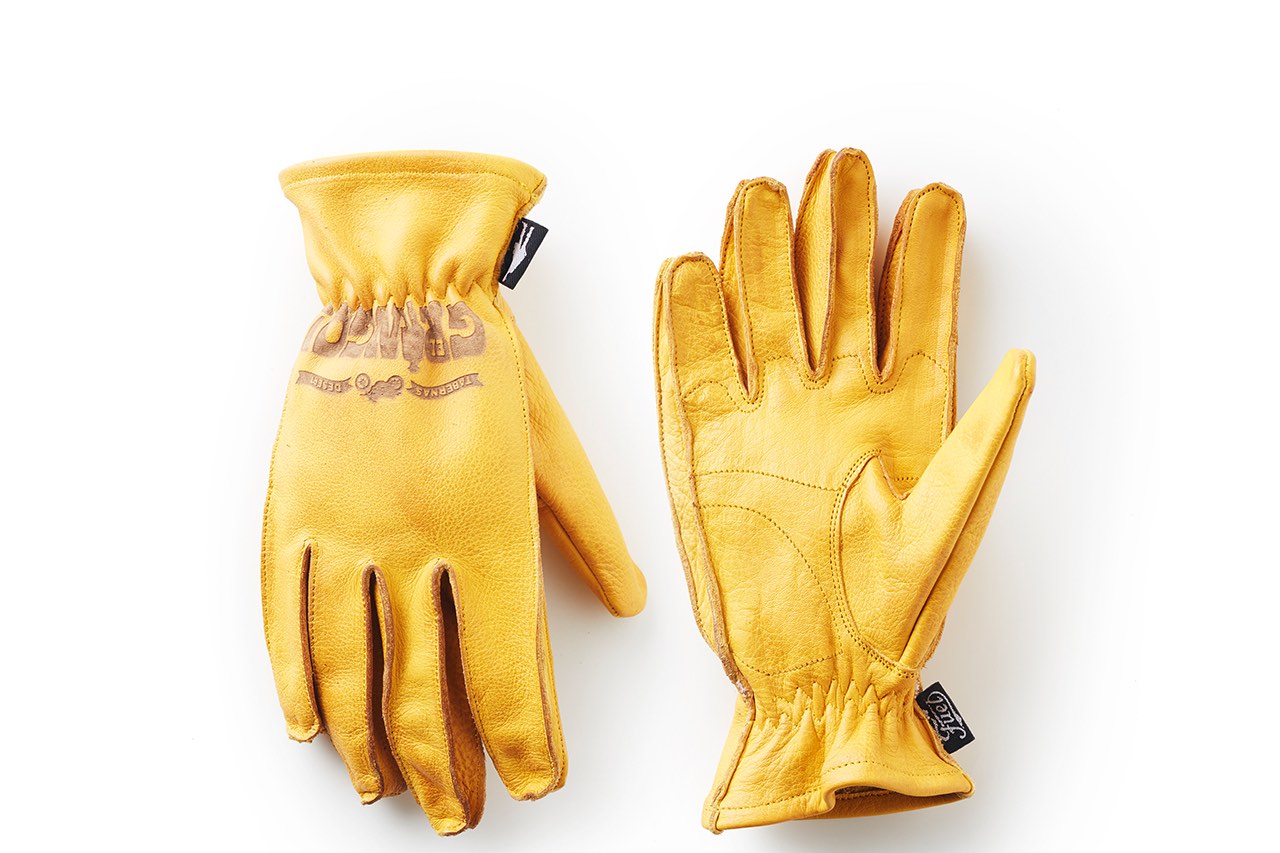 Again with the tour rider in mind, the Frontera glove is designed to make a rigorous day's riding easier on the hands. To that end, Frontera is a short, robust, riding glove. Its design is undeniably inspired by the distinctive utilitarian aesthetic of rancher's gloves.
A minimalist glove with little affectation, except for the El Gringo branding seared onto the back. A neat label additionally features the silhouette of a cowboy. And it's not too dissimilar to Eastwood in The Good, The Bad And The Ugly
Both long and short dusters ship with a Fuel branded Sheriff's Star. However, that's just for fun. Authority to deliver wild west justice does not come with this badge.
Fuel's El Gringo is now available to purchase via its website and through all retail partners.
Image Credits:
Get 10% off Moto Gear When You Subscribe
Get the Renchlist update, covering customs, retro rides, gear, moto-culture and news.
Enter your email for 10% off Goldtop England gear