Each year the range of electric vehicles (including motorcycles) widens. However, there are still several bumps on the road to overcome before electric motorcycles become a mainstream mode of transport (or leisure) for lovers of two wheels.
According to General Motors president Mark Reuss, these bumps include improving EV range, adding charging infrastructure to roads and lowering the cost of EVs as a whole.
Nonetheless, the sustainable revolution is on the doorstep. Markedly improved electric motorbikes hit the road each year from a variety of established and new brands.
One such brand is Stockholm-based CAKE – best known for its Makka, Ösa and Kalk series of high-design electric bikes.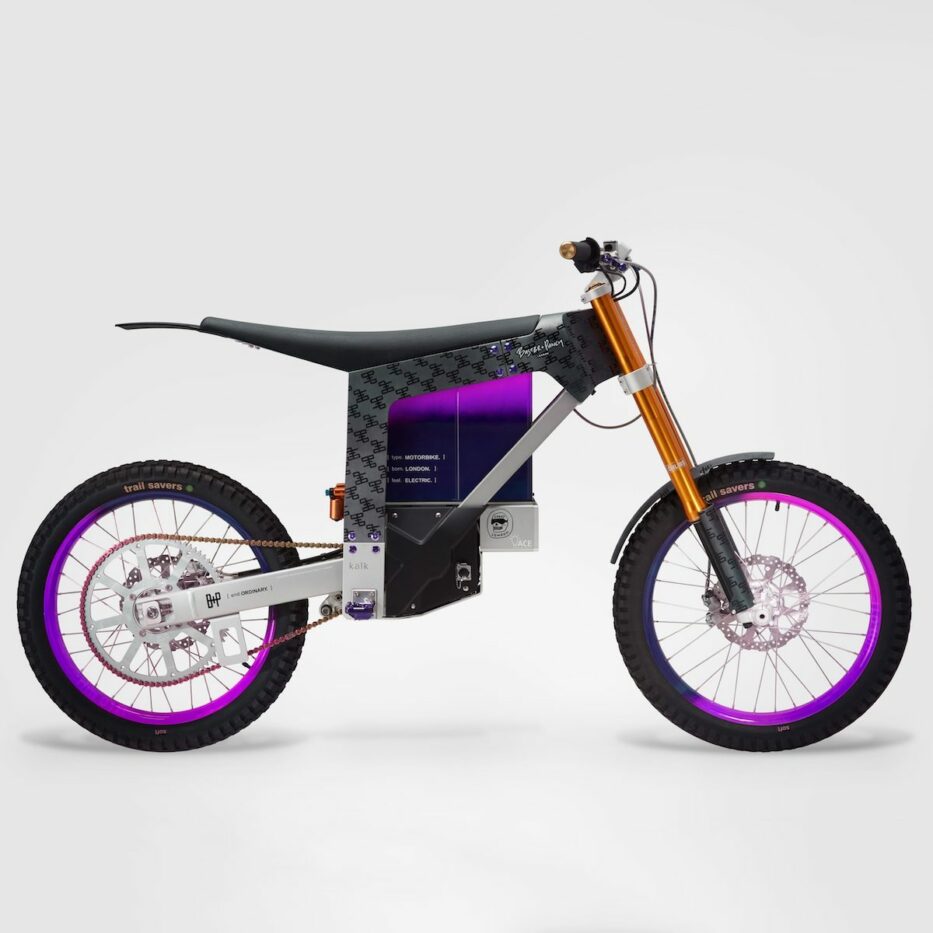 Recently CAKE partnered with London-based design outfit, Buster + Punch (whose roots in custom motorcycles) to create a limited edition of its KALK model. This vibrant model combines the best of clean technology with bold East London design. And, even with its £18,000 price tag, it sold out within hours of its release. Here's what you need to know about it.
Buster + Punch: Electric, East London Custom Style
With creative director Massimo Buster Minale taking the lead, Buster + Punch has thoroughly kitted out the KALK with sublime custom-machined metal parts, finished in its signature style.
Though not street legal, the bike has everything you need for a robust off-road ride. Equipped with an Öhlins air fork and rear linkage shock suspension (offering 204mm travel), this one-of-a-kind motorbike offers the perfect amount of stability to afford full and consistent control over any terrain.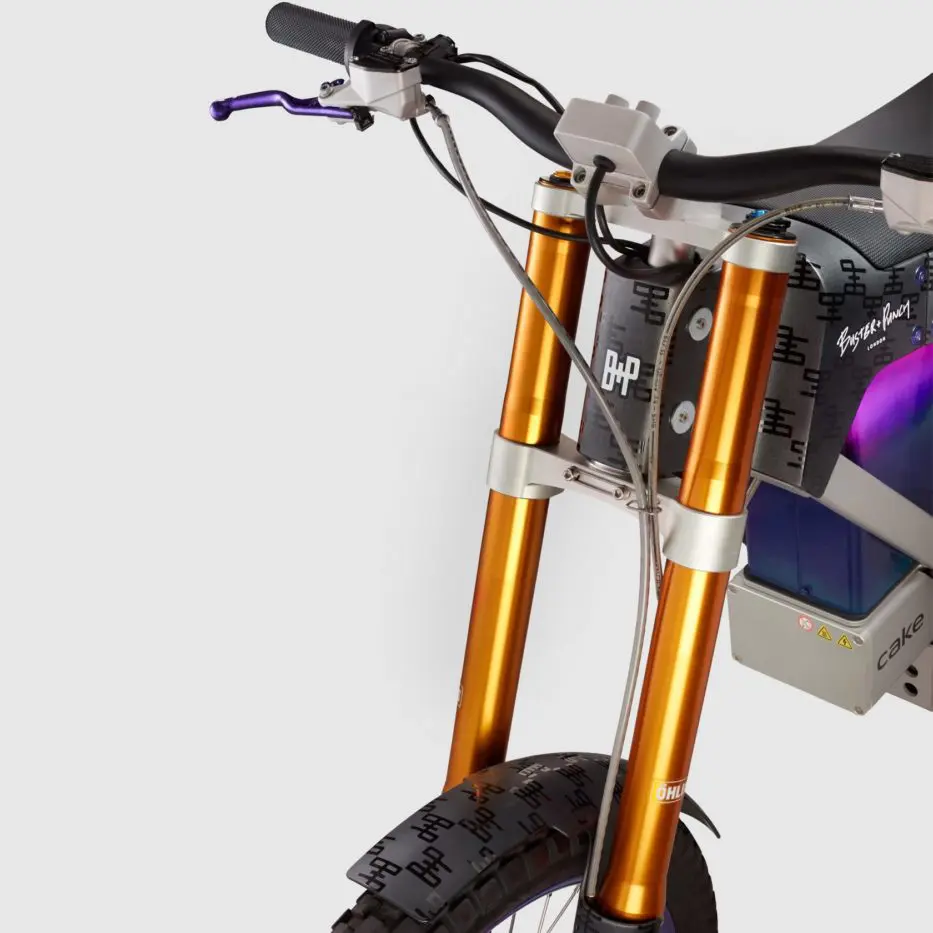 Furthermore, it runs on a power unit that, thanks to a high-speed PCB (printed circuit board) is capable of generating up to 110kW. The PCB is crucial in helping maintain the bike's signal integrity and thus the output of the electric motor to all parts of the machine. As a result, the CAKE-Electric can run at a speed of 90kph for up to three hours on a single charge.
This Buster + Punch edition features the same powerful CAKE motor that's designed to run without sound. And combined with its vibrant finish, means off-road riders are seen but not heard by the wildlife.
All a rider needs to do is grab off-road equipment (whether it be a miniature sat nav or all-around backpack) then head out for the smoothest and most peaceful ride.
Advocacy of Sustainability
This isn't CAKE's first successful collaboration. In the five years since its founding, the brand has partnered with several leading brands including Polestar. That particular partnership resulted in a charging platform, that once connected to the back of a Polestar 2 EV, is capable of energising CAKE's Makka electric mopeds on the go.
CAKE has further notable initiatives: solar-powered bikes to combat poaching, along with clean energy partnerships with other companies like Northvolt (a Swedish battery developer and manufacturer) and the FIM (Fédération Internationale de Motocyclisme). Additionally, it's even organised its own electric MX race series.
This latest collaboration with Buster + Punch, however, is the brand's first attempt to branch out away from its signature utilitarian style, to create a more design that may appeal to a wider audience.
Still comparatively young and operating in a relatively nascent sector, the Swedish brand has enormous growth potential. Undoubtedly, there will be many more striking collaborations in the coming years.