Husqvarna has displayed a steady stream of progressive, single-cylinder motorcycle concepts at numerous 'moto' shows for the last five years. The Vitpilen 701 Aero concept is the most progressive of all. However, we're yet to see a street model.
Vitpilen 701: From Concept to Production
Each of Husky's previous concepts has successively moved from the pretty prototype stage to street pounding production model. And not only that, Husky's designers and engineers have diligently stayed true to the original concepts, bar mandatory changes for compliance/homologation purposes.
The formula for Husqvarna appears to be quite simple. First, casually reimagine the motorcycle. Two, unveil said reimagined motorcycle concept at EICMA. Three, win awards and garner interest throughout the year at motorcycle shows. Finally, make a production version.
A few steps may have skipped in the list however, Husqvarna seems to have got this process locked in tight. That's after initially seemingly faltering, with the 401 versions of Svartpilen and Vitpilen. Those took more than two years to reach dealers.
It seemed that even before the covers had the opportunity to hit the floor, a production version was announced. Almost before you could furiously bash out the words (on a forum of your choice), 'They'll never build it...' or at the very least do so, without looking a tiny bit silly.
VITPILEN 701 AERO – WHERE IS IT?
With that in mind. What's happened to the 701 AERO? It's built on the same platform as the Vitpilen 701 and uses the super single-cylinder engine. With a sleek angular design, front fairing and up-turned duckbill or platypus-bill, rear-end if you like. It's the 'street racer', reconceived.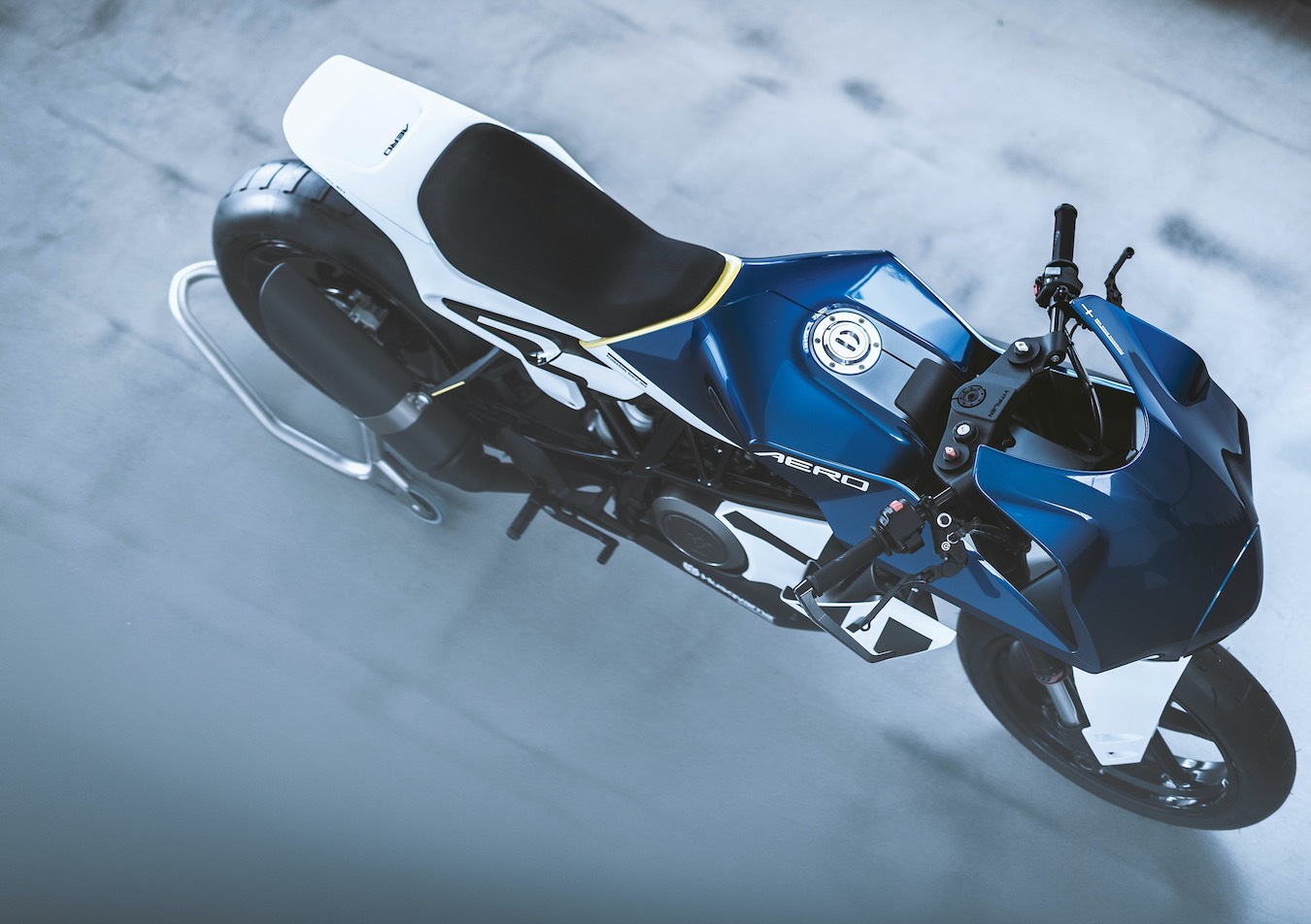 Unwrapped in 2018, it's arguably the best-looking of all Husqvarna's recent street bike concepts. None of which are shy in the looks department. And yet, there hasn't been any definitive move towards a production model. However, don't take that to mean a street-going version is off the table.
Indeed, since it's unveiling, the Vitpilen 701 AERO has been doing the rounds and recently picked up the top spot for the motorcycle category in the "Best of Best Automotive Brand Contest". That's the prestigious international award hosted by the German Design Council.
Designed in collaboration with Austrian design agency KISKA, the Vitpilen 701 picked-up the iF Design Award in 2016. Around a year or so later it went into production. So, it appears that AERO is riding a similar road, hopefully towards an assembly line soon.
With adoration and now awards, it seems unlikely that the AERO will remain just a concept, without ever putting rubber to the road. The likelihood is you'll be able to see this bike in the metal, at some point towards the end of 2020, if not sooner.
Well, until then here's a gallery ofVitpilen 701 AERO images and a slightly abstract video showing its full-colour instruments cluster to satiate hankerings for this bike.
Vitpilen 701 'AERO' Instruments