New Royal Enfield Twins Video: If you've been living under a rock or on the moon for the last month or so, you may not be aware that Royal Enfield launched two new twins at ECIMA 2017. Those bikes are the Interceptor 650 and Continental GT 650.
This short video by Royal Enfield, featuring commentary by Mark Wells, Head of Product Strategy at the manufacturer, adds additional context to the launch of the new Royal Enfield twins, in addition to delving into the history of the Interceptor and Continental GT 650.
The Interceptor and GT Continental 650 were received well at their EICMA 2017 launch. An official launch date has not yet been confirmed however the new bikes are expected to appear at some point in the first half of 2018, if not sooner.
ROYAL ENFIELD INTERCEPTOR 650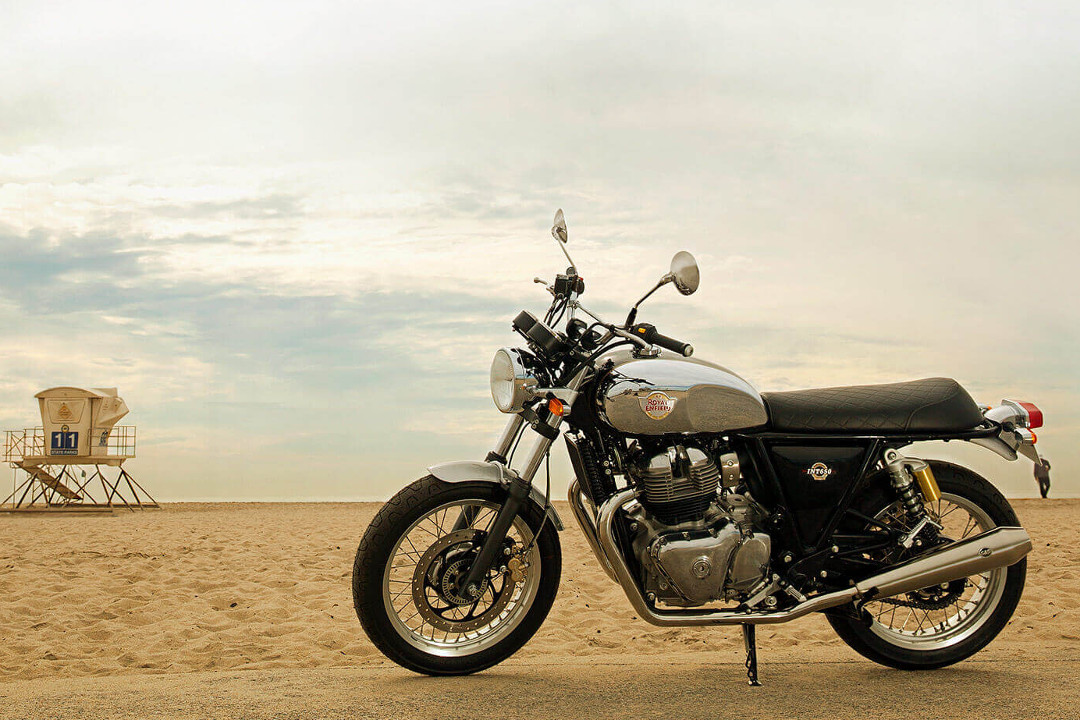 ROYAL ENFIELD GT CONTINENTAL 650
INTERCEPTOR 650 & CONTINENTAL GT – OUT IN THE WILD