Introducing the Pilen helmet: Now here's the backstory. Back in November 2017, Husqvarna made good, on a hefty promise. A promise that was keenly received by both motorcycle press and bikers the world over.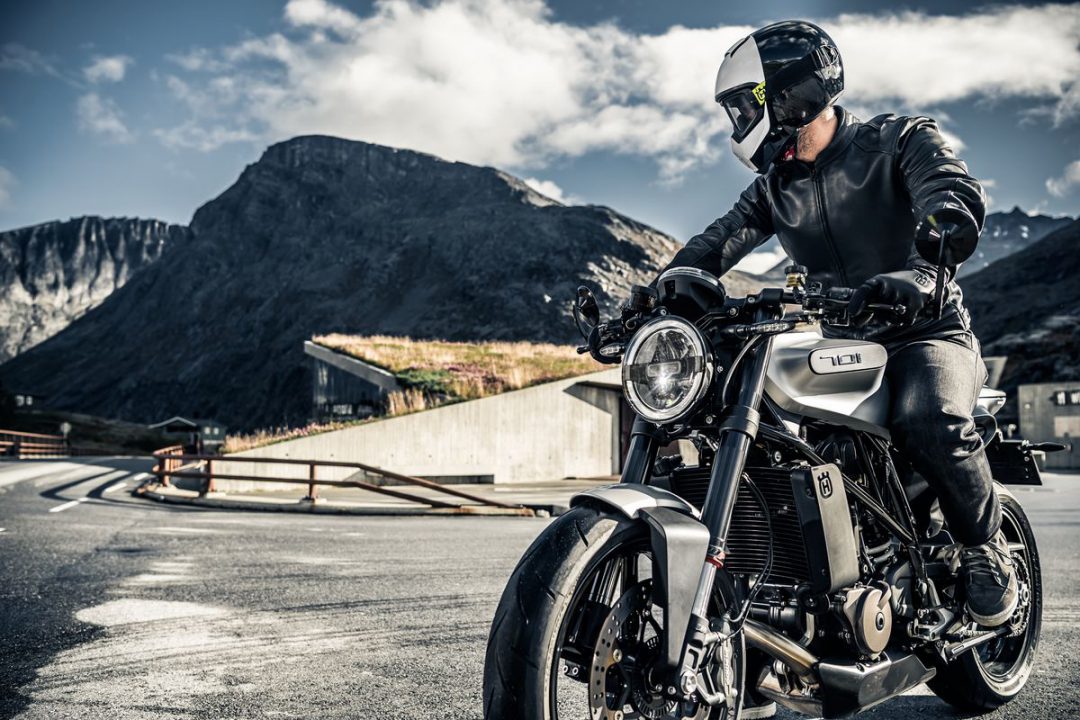 The promise? The Vitpilen 701 production model. After what seemed like an eternity, though in fact was a meagre two-year wait (from concept to fully formed production motorcycle), Husqvarna unveiled its long-lusted after, naked roadster at EICMA in Milan. And apart from a few regulation based changes, it was pretty much the same bike as the concept, that was showcased two years prior.
VITPILEN CONSENSUS
Most agree; Husqvarna's new naked roadster, (incidentally marked for launch in 2018 along with the Vitpilen 401 version and the Svartpilen 401) is one helluva header-turner. However, it wasn't the only thing turning heads. The brain-bucket created by SHARK, on behalf of Husqvarna, used in the marketing promos attracted a smattering of attention too. The 'Pilen'; a monochrome full-face helmet, with integrated, quick change, goggle visor, was specifically designed by Husqvarna to complement the Vitpilen and Svartpilen 401 and 701 models.
PILEN HELMET – A REIMAGINING OF THE MOTORCYCLE HELMET OF SORTS
Much like the motorcycles, that inspired its creation, the Pilen helmet is a progressive re-imagining – this time of a motorcycle helmet rather than a street bike. Sure, it's a little stormtrooper-like however as far as stormtrooper-like helmets go, the angles and curves are rather fetching. Though, much like the 'Last Jedi', it may not be to all tastes.
It's a little surprising that the Pilen helmet is composed of fibreglass, rather than a more progressive composite or full carbon lid. Nevertheless, the Pilen features a secure 'Microlock' chinstrap mechanism for a far more secure fit, a double-panel, scratch-resistant, quick-change visor, which also allows plenty of room for glasses.
At the time writing, it appears as though only a few motorcycle clothing & gear outlets worldwide are stocking the Pilen helmet.
Check out Husqvarna's website for more details on pricing and availability.
PILEN HELMET